Warfighter-Focused Solutions
Nighthawk Integrated Solutions is warfighter-focused and specializes in providing innovative training programs and solutions through skilled graduate-level instructors, industry recognized subject matter expertise, and experienced aircrew and intelligence professionals from varied backgrounds including fourth/fifth generation fighters and current bomber aircraft.
From formal operational test and evaluation to tactics, techniques, and procedures (TTP) development, NIS offers a wealth of warfighter experience and expertise in fourth and fifth generation fighter aircraft, tactics, and weaponry.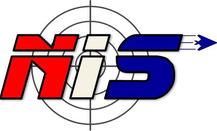 Today, NIS provides government and industry customers with expert-based services and products that enhance capability in programs related to hard and deeply buried target defeat weaponeering, steep slope attack, optimized weapon time of arrival employment procedures, counter-WMD destruction methodology, and operational test and evaluation.
With an ever watchful eye toward the future, NIS is always open to exploring new venues and partnering relationships to continue to expand NIS's services and capabilities.
Headquartered in Las Vegas, NIS is uniquely positioned to offer professional and experienced on-site expertise for operations on the Nellis Test and Training Range (NTTR), as well as the Nevada National Security Site (NNSS).
NIS is an Equal Employment Opportunity and veteran preference hiring employer.
Mission Critical Solutions
On Target - On Time - Every Time!